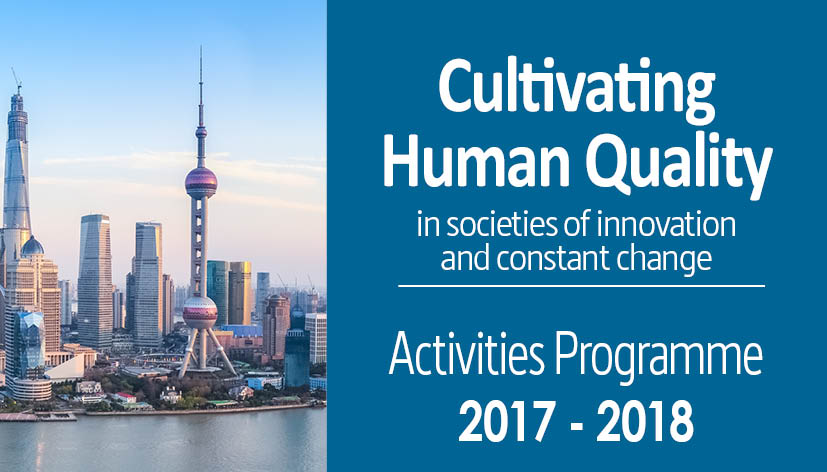 CETR Activities Programme 2017-2018
We are not born with human quality… but we can learn! Training and developing human quality is a necessity and also a challenge: it opens our eyes to reality, stimulates deep understanding, increases awareness, promotes flexibility and makes creativity possible. It is the source of sincere interest.

Human quality is learning to manage living and abilities so that they no longer revolve around the same anxieties and concerns in a state of permanent dispersion.
It is about cultivating the free dimension of existence.

This programme includes: Commented reading sessions, the practice of silence, intensive weekends, seminars, debates, working groups and also a film season.